Jun - 16
2019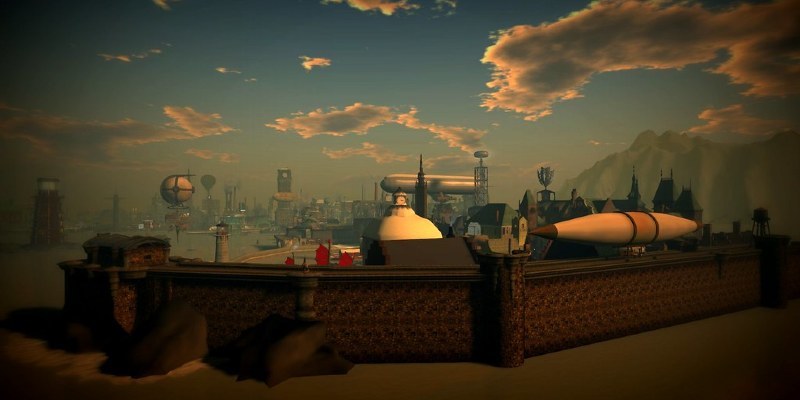 Charming Vintage-Industrial Oregon Studio
Jamie and Erin Osborne's studio flat is what was once retail firm Meier and Frank's warehouse in the heart of Portland, Oregon's, Pearl District. The historic 1923 building was converted into residential flat lofts and condominiums a few short years ago. The concrete walls and exposed piping that pay tribute to the building's former function were a draw for the couple, along with the prime downtown location. "We love having intimate access to so many great shops and restaurants," Jamie says. "Erin and I walk everywhere: to the movie theatre, the post office, the grocery shop and the bar. We own one car between both people, and it rarely gets used."
"I can not decide on one layout style, so I simply put several together," Erin says. After residing in Jamie's hometown of Brighton, England, for two decades, the couple gave Portland a try. "I am not sure whether our style works," she says, "but we enjoy it"
in a Glance
Who lives here: Jamie and Erin Osborne
Location: Portland, Oregon
Size: 905 square feet
That's intriguing: The building is listed on the National Register of Historic Places.
Whitney Lyons
This reddish metal cart offers extra counter space in the kitchen also can be from an antiques shop in Aurora, Oregon. The red step stool and dustpan once belonged to Erin's great-grandmother. The version pictured at the framed Coca-Cola poster reminds Erin of an old buddy, and the puppy is a reminder of her mother's late puppy Patsy. Erin says, "I'm obsessed with cute aprons. I don't cook, but I really like a good-looking"
Whitney Lyons
"I adore 1950s-themed kitchens. Our kitchen is fresh, but I have added pops of color and memorabilia out of the '50s," says Erin. The carpet was a hand-me-down from Erin's sister-in-law, and the Coca-Cola cooler is a contemporary copy of a classic that provides sentimental charm.
Whitney Lyons
The kitchen is filled with hand-me-downs out of Erin's family. The tray is a tribute to Erin's grandmother, whose title was Beverley. The Mr. Peanut figurines are out of her grandfather, who worked for Planters and handed along these collector's items alongside other vintage memorabilia.
Whitney Lyons
This Portland Bottling Company crate is another Aurora antique shop find. Erin additional strung baskets from Pier 1 Imports as recycling bins. The yellowish cart is from Stars Antique Mall.
Whitney Lyons
Colorful Fiesta dishes are openly displayed in the kitchen. Old coffee cans out of Erin's grandfather and vintage-looking signals add a jolt of fun.
Whitney Lyons
A mishmash of antiques and quirky finds sets the scene to the couple's living room area. An old wagon from an antiques shop doubles as a coffee table, and the sofa belonged to Erin's grandma. The few re-covered it in Sunbrella fabric. The carpet belonged to Erin's mother.
Erin's mother also talented the antique tractor-seat seat in the corner when Jamie and Erin moved in their flat. The little "Shine" shoebox out of Stars Antique Mall shops their TV and Wii remotes, and the corner big vase after belonged to Erin's parents. It was used to transport tea on a trade route around Cape Horn to the Americas from the 18th or 19th century.
Side table: Urban Outfitters
Whitney Lyons
This cosmetic mirror belonged to Erin's great-grandmother, and the surveyor lamp is out of Stars Antique Mall. The couple did not enjoy the stark white color it came with, so they tore it apart and spray painted it yellow, maintaining the industrial texture.
Whitney Lyons
A small outdoor patio features a barbecue grill and a table for two. Erin produced a bamboo screen for solitude.
Whitney Lyons
An oversize styled classic movie poster, translated, reads "Divorce, American Style." Erin discovered the poster in an antiques store in Aurora. "I believed it would make a humorous wedding present for Jamie. I wound up getting him some thing else in the long run," yells Erin. The table and chairs in addition to the corner cabinet belonged to Erin's grandfather.
Whitney Lyons
Erin discovered this print in Powell's bookstore. "I adore 1950s pop artwork. I adore the colors and also the play in every print," says Erin.
Erin and Jamie bought these 1930s college lockers out of Stars Antique Mall and added expandable shelves in each cubby to utilize within an entryway bookshelf. Erin has always wanted a dress shape and has been happy to finally find one at Stars this year.
Vases: Anthropologie
Whitney Lyons
The chest of drawers was Erin's as a kid. She painted the torso black and added knobs from Anthropologie to give it an updated look. Pictures of Erin's grandparents are exhibited, along with a retro phone and images representing both Jamie and Erin's hometowns.
Whitney Lyons
This seat was Erin's "time-out" seat when she was a kid. "It was velvet red. I got sent to the seat to consider what I had done when I got in trouble as a child," she says. "The red fabric was wearing out at several places, so that I re-covered it in leopard and black. I suppose it got used a lot!"
Erin discovered the coffee table in an antiques store in Aurora. She says, "I adore that Aurora has numerous great antique shops all on one street."
Whitney Lyons
"I really like everything old. I believe things had more character in earlier decades," says Erin. The typewriter belonged to her grandfather.
Whitney Lyons
The Osbornes discovered this old metal desk in Stars Antique Mall. The mirror resting in an art easel out of Aaron Brothers is another family hand-me-down, after belonging to Erin's grandma. The gumball machine is a nostalgic nod to one that Erin had when she was young, with a shattered glass world. Erin was happy to find this one in a secondhand shop and bought the rack individually online.
Whitney Lyons
Jamie utilizes an antique crate to store his collection of documents. "I'd love to begin a collection of crates, finally making a big shelving unit with them all," he says.
Whitney Lyons
In the bedroom area, wall decals from Aaron Brothers in the cement walls function as a temporary headboard. The British flag items were wedding presents, and the framed needlepoint of blossoms is the handiwork of all Erin's great-grandmother.
Lamps: Pottery Barn
Whitney Lyons
Industrial pipes, track lighting and massive windows are an elegant reminder of how the building was a warehouse. "We love the industrial appearance but did not want our home to look cold and uninviting. We included pops of color and household pieces to make our flat comfortable," says Erin.
Whitney Lyons
"The 1 downfall to living in a attic is [lack of built-in] storage area," says Erin. The couple utilize an Expedit shelving unit from Ikea as a room divider and to offer extra storage for clothing. Jamie inherited his dad's collection of cameras, displayed there too. "I don't have any idea how to use them, however I really do love how they seem," he acknowledges.
Whitney Lyons
Erin and Jamie employed a wall decal to fill area on the expansive white wall at the entryway.
Whitney Lyons
A mainly stark white toilet makes for a change from the otherwise vibrant living room. The carpet belonged to the grandfather of a family friend, and a framed page from a 1950s magazine reads, "Any cereal keeps me feeling swell … so long as it is Post Brand Flakes."
Shower curtain: Pottery Barn; metal cart: The Container Store