Sep - 21
2018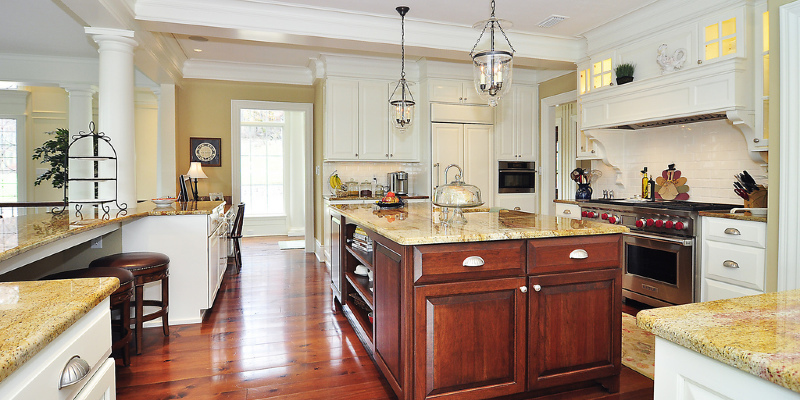 Kitchen of the Week: Cheerfully Modern in Oregon
Whimsical, white and contemporary, this cheerful kitchen was designed with substances hand-picked by the customers. From the start, they knew that they wanted a contemporary all-white design with timber floors and pops of colour to ensure it is warm and comfortable. The customers, a family of 3, hired Eric Schnell of Alan Mascord Design to bring their style to life and make a kitchen that will embody their love of family and the outdoors.
Alan Mascord Design Associates Inc
The back side of the home faces Oregon's coastal mountain range, so Schnell and his group opened this house to benefit from those perspectives and the beautiful Northwestern light. The kitchen island was designed with ample counter space in order that prep work could be done while facing the view. Upper cabinetry was confined to maintain the kitchen feeling open, so drawer business systems were set up in the island to hold glasses and other dishes.
The designers opened the kitchen into the living room to combine the family spaces. This way the cook never feels isolated from family or guests.
Alan Mascord Design Associates Inc
The customers are a very active couple with one young son. All three love the outdoors and wanted their home to connect with their lovely backyard and view. In this dining room, the 10-foot sliding glass doors may slide right into a pocket. Throughout the summertime, the doors may open up entirely into the pool area.
Alan Mascord Design Associates Inc
The floor is barn siding. The counter top on the island and next to the range are made of a clean, white engineered walnut. The island bar is made of clear resin with nuggets of white marble for a lavish and textural appearance.
A large outdoor living room sits at the opposite end of the living area. Outdoor seating, a fireplace, and built-in grill are all accessible through 10-foot folding glass doors.
Alan Mascord Design Associates Inc
A prep area stays just around the corner from the main kitchen. This colorful place was designed as a place for your family to arrange and drop off markets as they come in the door. Since it's tucked around the corner, this assist keeps the main prep area clutter-free.
Photography by Bob Greenspan
More Kitchens of the Week:
Whimsical and Modern in Houston
Creative Colorful and Modern
Warm Luxury in San Francisco